In this section...
Open Morning and Evening Thursday 22nd November - Visit our Nursery and School
We're hosting a number of open day events throughout October and November. We invite you to visit our fantastic school community, meet our friendly staff and ask the questions you need to help select your child's primary school or nursery.
We welcome all visits, so whether you have a child who is due to start school or nursery in September 2019 or would like to know more about our school/nursery for an in-year admission please feel free to drop in on one of open days.
For more details please contact the school office by telephoning 01604 403511.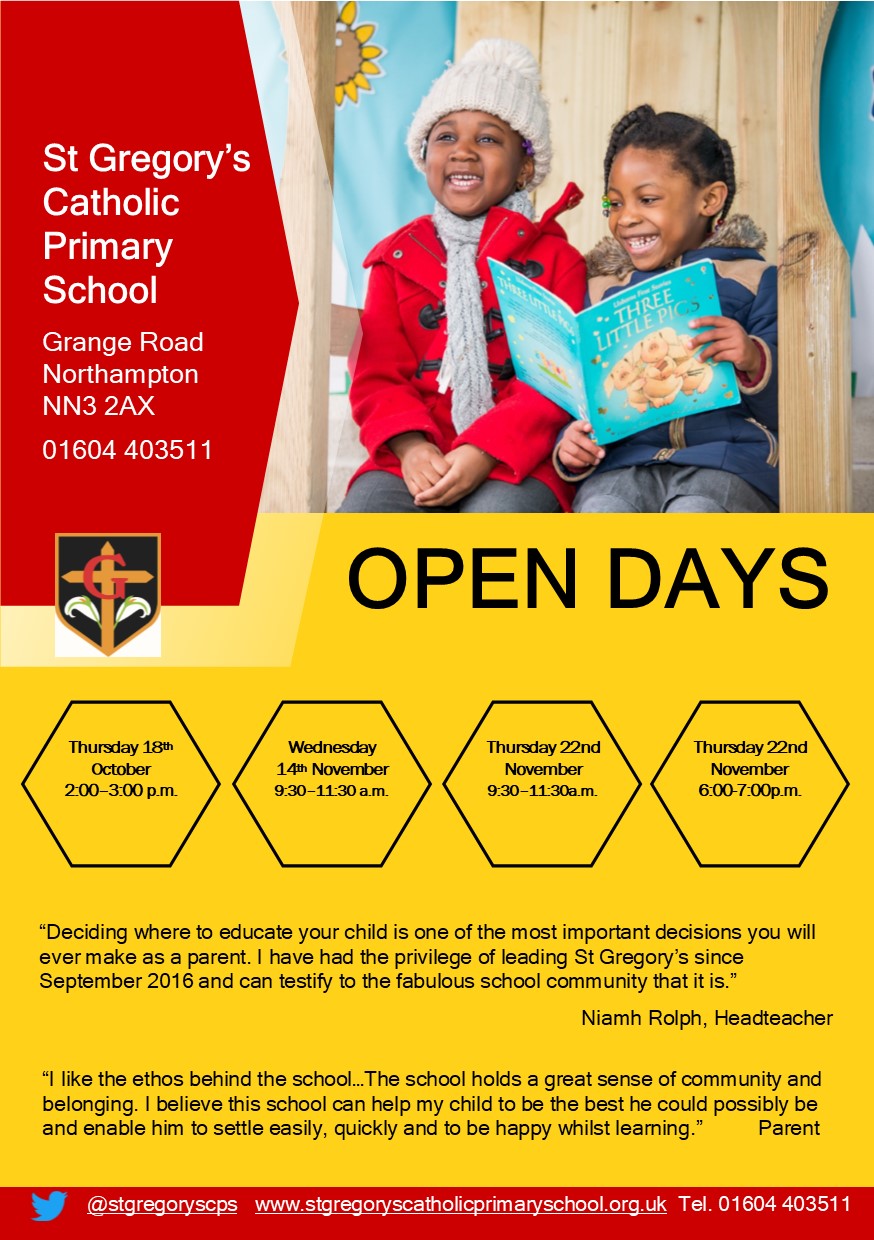 No comments have been left yet.