In this section...
Before & After School Clubs
We have pleasure in offering a variety of school clubs to enrich your child's experience at St Gregory's.
We offer a breakfast club Monday to Friday from 7:45 a.m. Bookings must be made a term in advance using the forms on this page. For more information please contact the school office.
All clubs have a limited capacity and are subject to availability.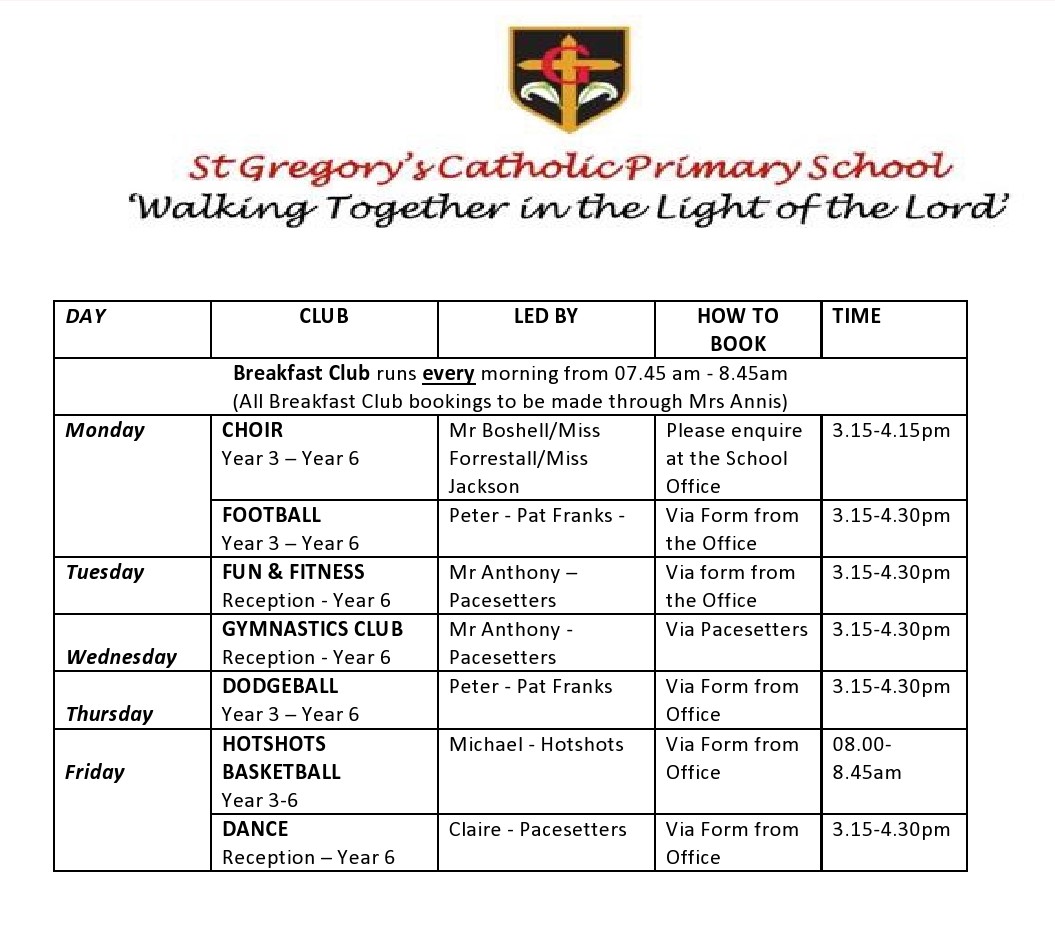 Forest School After School Club