In this section...
Our Curriculum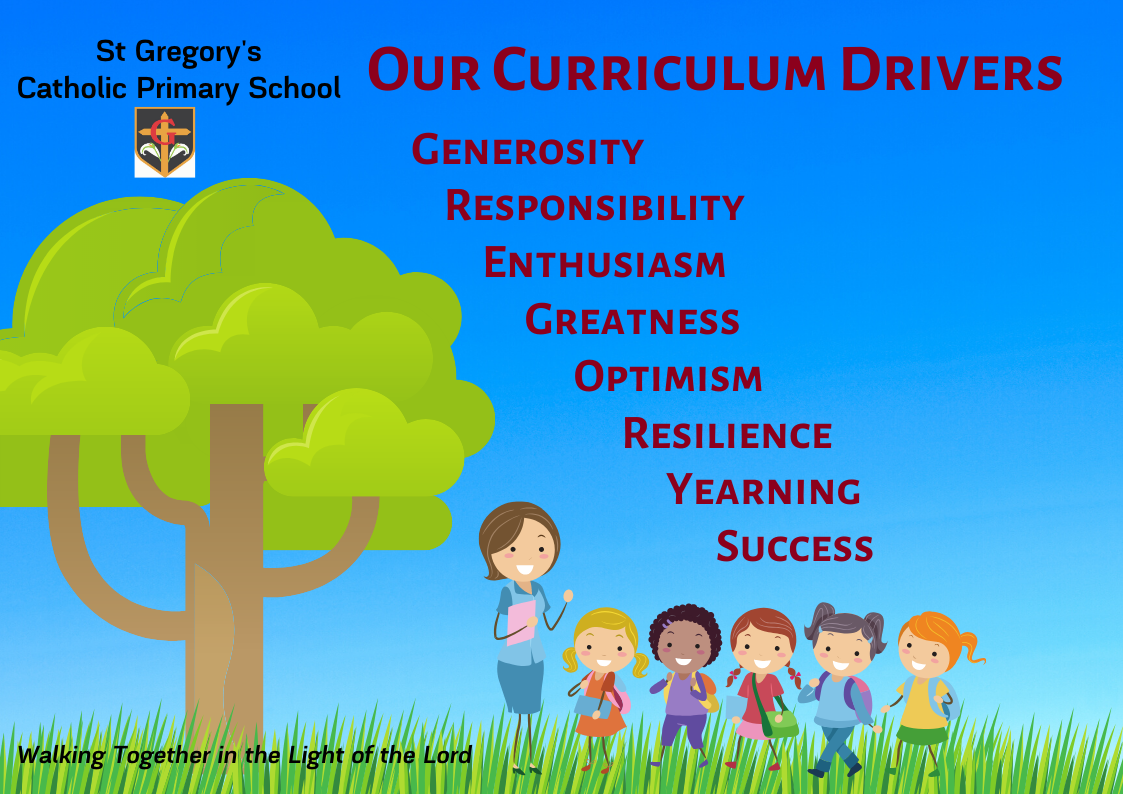 The new curriculum came into effect in 2014 resulting in a change in the skills and knowledge that all schools must develop in their pupils. We are continually reviewing and developing our curriculum at St Gregory's to ensure that we offer you and your child the very best in terms of what and how they learn.
The document below outlines the key skills your child will be taught each year at school. If you have any questions please contact your child's teacher in the first instance.
For more information click on the appropriate key stage link to access further information regarding the work your child will be doing this term.