In this section...
Mission Week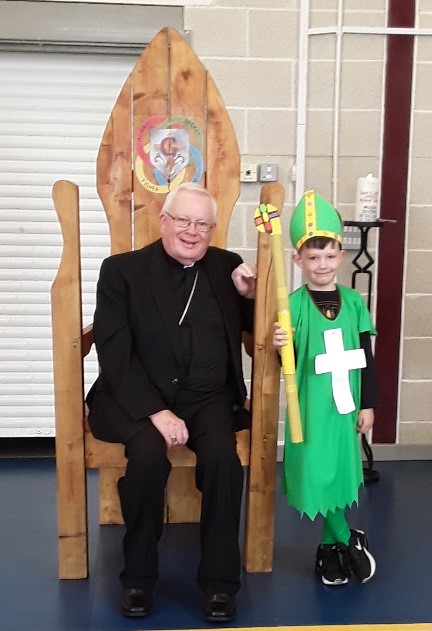 In July 2019, our Mission Week reminded our school community what it means to walk in the light of the Lord and showed us how we can achieve this together.
We welcomed Bishop Peter Doyle, Fr Andrew Behrens, Fr Brendan Killeen, Fr Brendan Seery and Fr Jerry Manomey at different points throughout the week. Each of them shared their experiences of how Jesus is the light of the world, how our differences can bring us closer to Jesus, how our actions show what we believe and that we are called to show others how to know and love Jesus.
Our annual Cultural Day celebrates the different nationalities and cultures that are present in our school community and, this year, culminated in us sharing a variety of food from our different cultures.
Many of our children shared their gifts and talents in our Music Festival, held during Mission Week, and it provided us with the opportunity to worship through song.
Our week ended with a Mass, which included the commissioning of our Year Six pupils and leavers, to celebrate all that we learned and to encourage us all to go forth and show others how to walk in the light of the Lord.