In this section...
Sport & PE
Spring Term 1 2019 Update
PE
This term Years 3, 5 and 6 PE lessons have been focusing on Netball and Basketball skills and developing these into team games.
We also held two Handball House Competitions (mixed teams) for Years 3/4 and Years 5/6, following on from the success of the Girls' Football Tournament last term. The winning teams will be awarded their trophy in the end of term assembly. House Captains gained great experience in selecting, organising and managing their House Teams.
Sports Team Opportunities
We are pleased to announce that our school will be competing in a wide range of sports fixtures as of next term, in which we will compete against other schools on a regular basis. These fixtures will take place every Wednesday after school and will last from 3:30–5:00 pm. The first of these fixtures will be on Wednesday 27th February and will be hosted by us at school.
A copy of the current fixture schedule for next term is available in a PDF on this page, please keep this for your reference as to when your child may have the opportunity to represent the school. This schedule will inform you of where the fixture is taking place and which year groups are involved. Selection for these fixtures will depend on the level of interest we have and how many teams we can put together. We will also take in to consideration whether or not the children have been Ready, Respectful, and Safe during school time to determine whether or not they have earned the chance to represent us.
Parents/Carers are welcome to attend these fixtures. However, whilst we appreciate your support, we would ask that you adhere to our Code of Conduct for Sporting Events. A copy of this will be with the teacher at the event, and can also be requested from the office should you choose to familiarise yourself with it.
Please also be aware that parents/carers will be expected to collect their child from the venue at the end of the fixture. If your child is interested in participating in these fixtures, please ask them to speak to myself or write their name down on the sign-up sheet opposite the Emmaus Room.
Mr Williams
St Gregory's Sports Lead
Pacesetter Games
We entered several Pacesetter Games Tournaments on Friday mornings and added to our trophy shelf once more, whilst gaining experience in representing the school and the opportunity to meet other schools through sport. Next term there will be more opportunities to represent the school in Unihoc, Handball and Athletics. Selection is based on ability, participation in lunch time try-outs and good behaviour in school.
It's been a huge tournament, with 51 schools entering in various events. Our teams have thoroughly enjoyed representing us and we've seen some amazing performances. We brought home some more silverware this spring half term but have slipped down from 4th to 5th place. However, there are more sports to play next term and it's close on points, so all is still to play for!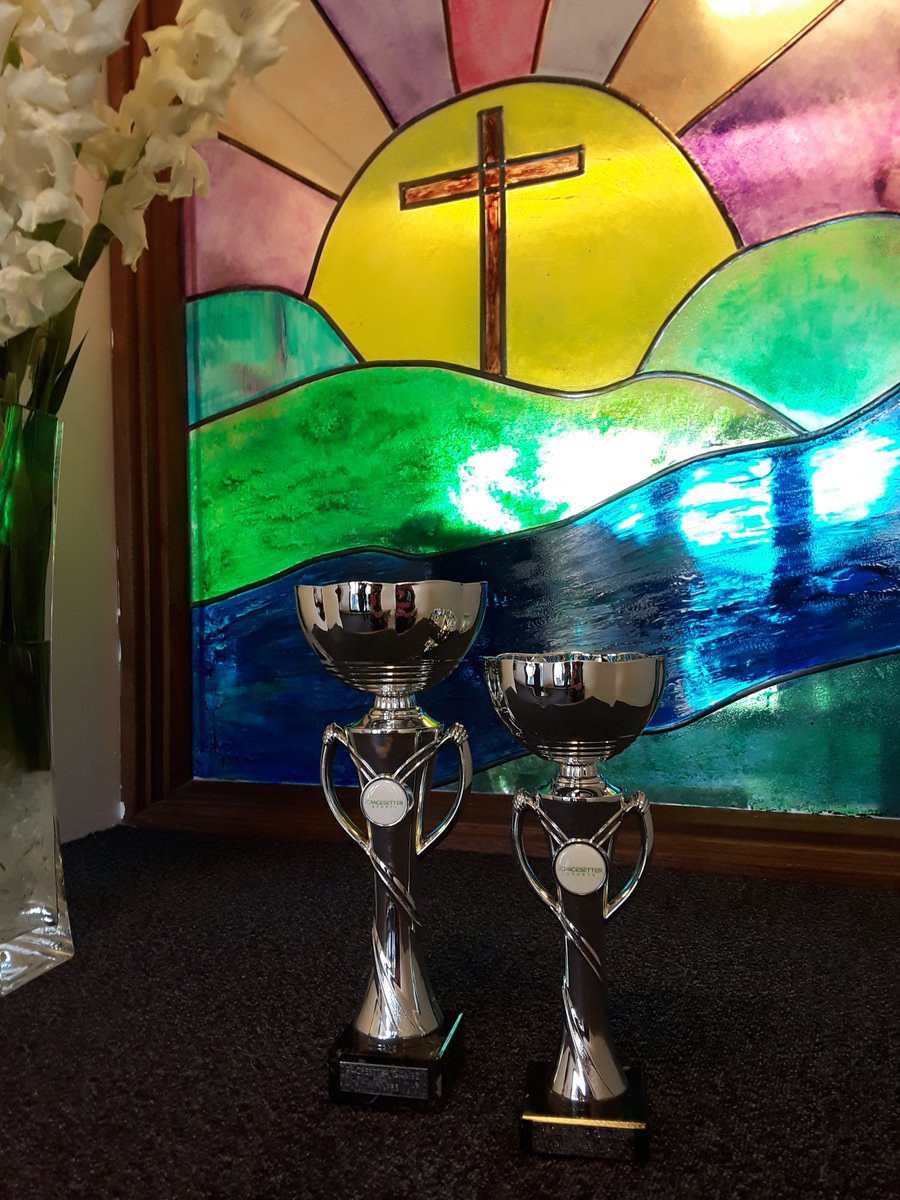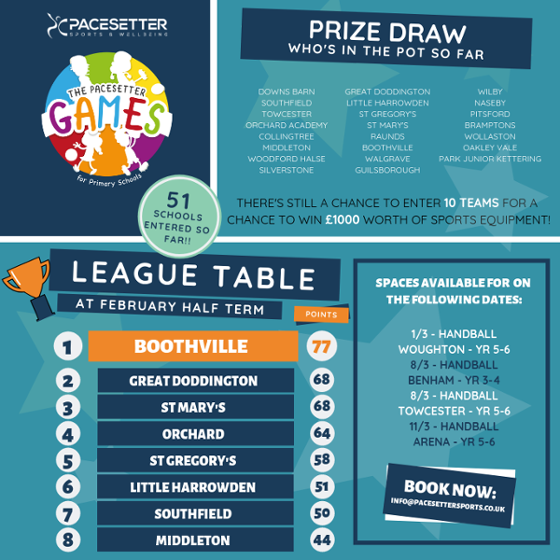 St Thomas of Canterbury Catholic Academies Trust Sports Tournaments
Thomas Becket hosts the first of the STCCAT sports tournaments this year, celebrating sport among the four Northampton Catholic Schools. The Multi-Academy Trust tournaments have been named the CAT Tournaments and each week the winning primary school team win the STCCAT mascot cat.
The tournament involves all of the pupils in Years 1-6, each week two year groups travel to Thomas Becket to meet the children from the other Catholic primary schools and compete in a sport.
The first tournament was football, held on Monday 5th November for Years 5 and 6 who again showed their strength in teamwork and ability by coming 1st! Between November and July Years 1-6 will take turns to experience football, boccia, volleyball, benchball and rounders. The tournaments will culminate in Sports Days held at Thomas Becket at the end of the school year.
After School Sports Clubs
Pacesetter Sports
After School Clubs were back with a slight change: Mondays – Olympics (try a new sport every week); Wednesday – KS1 Gymnastics working towards British Gymnastics Award Scheme and developing skills; Friday – KS2 Gymnastics. All attendees to After School clubs are assessed each term for either Multi Sports Awards and British Gymnastics National Level Award Schemes for which a badge and certificate is available at £4.00, to celebrate each child's achievement, from the Pacesetter website or from myself if you prefer to pay cash. Each award is presented in our Friday Celebration Assembly to promote achievement.
Finally, we have a range of Pacesetter merchandise for sale at our online store including Hoodies for outdoor PE, leotards for Gymnasts, T-Shirts for After School Club, Water Bottles and PE Bags all available online or via myself.
Looking forward to more Sporting success at St Gregory's next term.
Mr Raisbury – School Sports Coach
Pacesetter Sports